DEMOSAICA HANDMADE COATINGS
Demosaica has been dedicated for more than 10 years to handmade coverings, maintaining the tradition, betting on the respect for the environment and at the same time adapting to the most recent trends in interior design and architecture. In addition, Demosaica works closely with its customers to achieve total personalisation of the product, covering all the needs of any design that may arise, both in terms of design and performance. Faithful to the slow pace of traditional processes and respectful of the handcrafted nature of our materials, the Demosaica team will always help you to ensure that your space is totally adapted to your tastes and that you have the privilege of having handcrafted materials made exclusively for you.
HANDCRAFTED MANUFACTURING PROCESS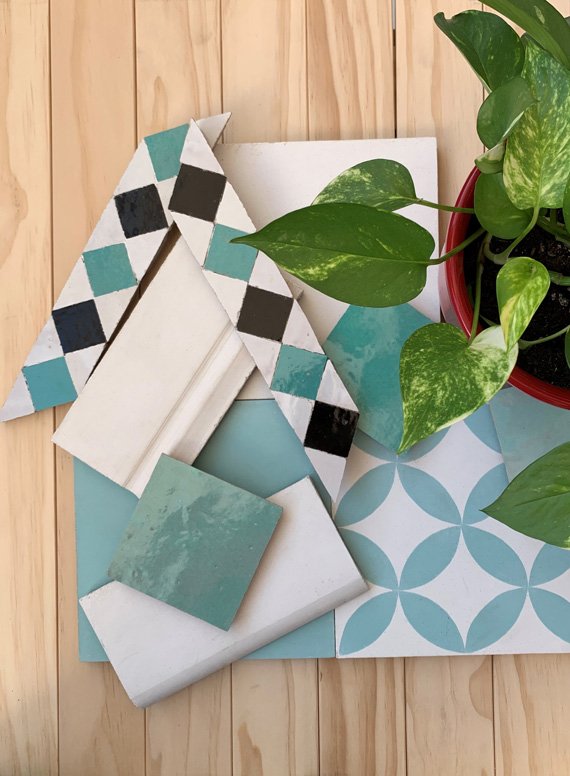 We offer you the possibility of immersing yourself in our catalogue, full of products, formats and models adaptable to your tastes and needs. Let yourself be inspired by all the references presented or look for the solution to your project. With a wide variety of colours, formats and fully customisable models, we are sure we can offer our customers the handcrafted product they are looking for.
Take a look at the projects carried out with Demosaica materials. Hydraulic tiles, zellige, terracotta, terrazzo, hand-painted tiles and other handcrafted products integrated into our clients' spaces.
For models in stock the delivery time from our warehouse is about 24/48 hours and the delivery time depends on the place of shipment. For custom orders the delivery time is about 7/8 weeks.
CAN I ORGANISE THE COLLECTION OF THE MATERIAL MYSELF?
We offer our customers the possibility of collecting the material themselves or arranging collection with a company contracted directly by them. Collections are made from our warehouse in San José de la Rinconada, Seville.
HOW DO I REQUEST A QUOTE OR PLACE AN ORDER?
Requests for quotations and orders should be sent to the following email address: contacto@demosaica.com. The sales team will reply as soon as possible.
SHOULD I ORDER SOME EXTRA TILES?
Our recommendation is that you always count on a percentage of your order over the total amount you need, between 5% and 10%.
CAN I MAKE CHANGES TO MY ORDER ONCE IT HAS BEEN CONFIRMED?
For custom orders it is recommended that you confirm your desired quantities and designs before confirming, as it is difficult to make changes once production has started. If you need to make any changes to your order please contact us immediately and we will try to help you.
to help you.
CAN I PERSONALISE THE PRODUCTS?
Both hydraulic tiles and zellige and terrazzo are fully customisable products. We have online simulators that can help you find the desired design, if not, you can consult our sales team.
CAN I ORDER A CUSTOMISED COLOUR?
Our colour range follows our colour palette.
The minimum order quantity depends on the chosen format and whether the product is in stock or not. Here are the minimum orders for the most common formats.
Hydraulic Tile: Stock -> 2.4m2 Customised -> 4.2m2
Zellige 10x10 -> Stock -> 1m2 Customised -> 4m2
Zellige 5x15 - > Stock -> 1m2 Customised -> 4m2
Zellige plate -> 1m2 (both stock and customised)