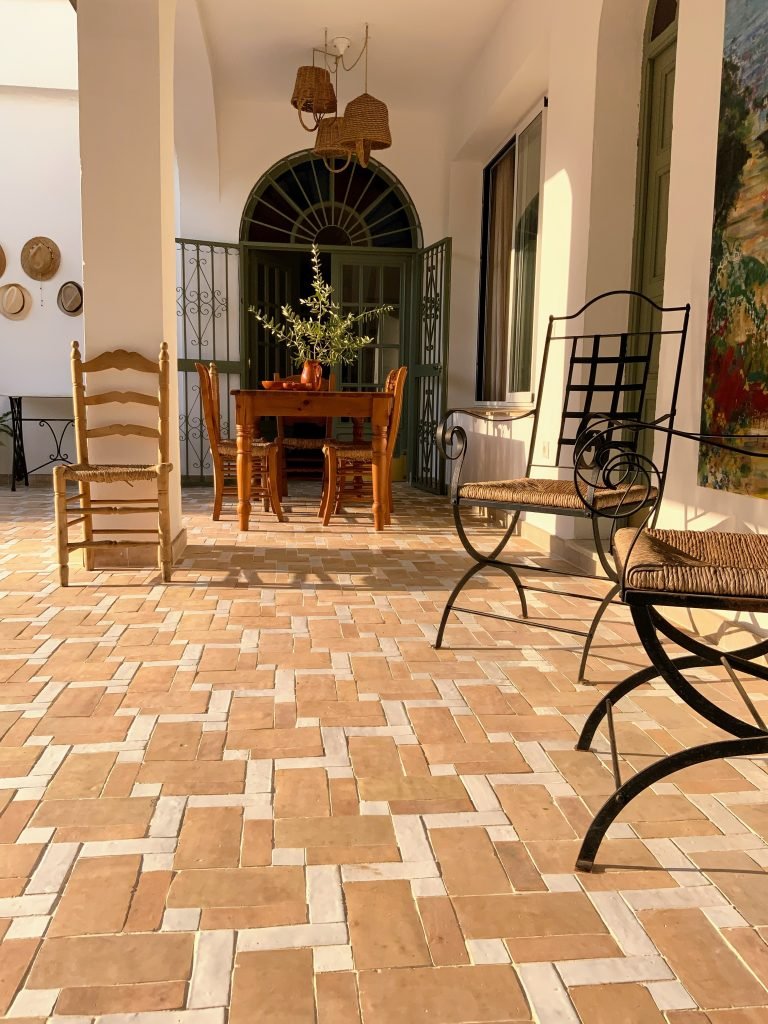 Demosaica terracotta tiles are completely handmade terracotta tiles. They are made one by one with clay from Morocco and then fired. Our terracotta is characterised by a soft colour and a rustic but refined finish, which gives the spaces in which it is installed a sophisticated air. It is suitable for both outdoor and indoor environments.
Search among our models for the terracotta format that best suits your project, always with the possibility of combining it with other Demosaica products.
Our handmade clay is always a good alternative for rustic and elegant spaces, alone or combined with one of our other products, as you can see in this photo gallery.
WHAT IS TERRACOTTA?
Demosaica terracotta tiles are completely handmade terracotta tiles. They are made one by one with Moroccan clay and then fired.
IS IT SUITABLE FOR PUBLIC AND COMMERCIAL SPACES?
Yes, terracotta is suitable for public spaces.
WHY CAN THERE BE SOME TONAL VARIATION?
All our products are completely handmade and therefore have variations in colour and tone, which is one of their main characteristics.
IS TREATMENT NECESSARY?
Terracotta tiles are a porous material. We recommend the application of a water-repellent and stain-resistant treatment during the installation of the material.
IS SPECIFIC MAINTENANCE NECESSARY?
Terracotta tiles do not require specific maintenance, but the use of acid or abrasive products, such as bleach, is not recommended, and it is advisable to dilute a small quantity of natural waxes in the water with which the terracotta surface is to be cleaned.
HOW THICK SHOULD THE GASKET BE?
The joint between terracotta tiles should be between 3 and 5 mm. Depending on the chosen format.
CAN TINTED GROUT BE USED?
The use of tinted grout is not recommended for any of our products as it may cause irreversible staining of the tile surface; always use white grout.
CAN THEY BE INSTALLED OUTDOORS?
Yes, the most common use of terracotta tiles is outdoors.
CAN UNDERFLOOR HEATING BE INSTALLED UNDER DEMOSAICA MATERIALS?
Yes, terracotta is an excellent thermal conductor so they are perfect for this use. For installation over underfloor heating, we recommend leaving a thicker joint than usual (3-4 mm).