Demosaica offers a wide range of handcrafted products, including hand-painted tiles, handmade ceramic washbasins and traditional tiles. Handmade decorative elements with an endless number of possible uses and applications that give a warm and personal look to any space in which they are installed. With a wide catalogue of models, we are sure we can offer you the style you are looking for to make your space unique.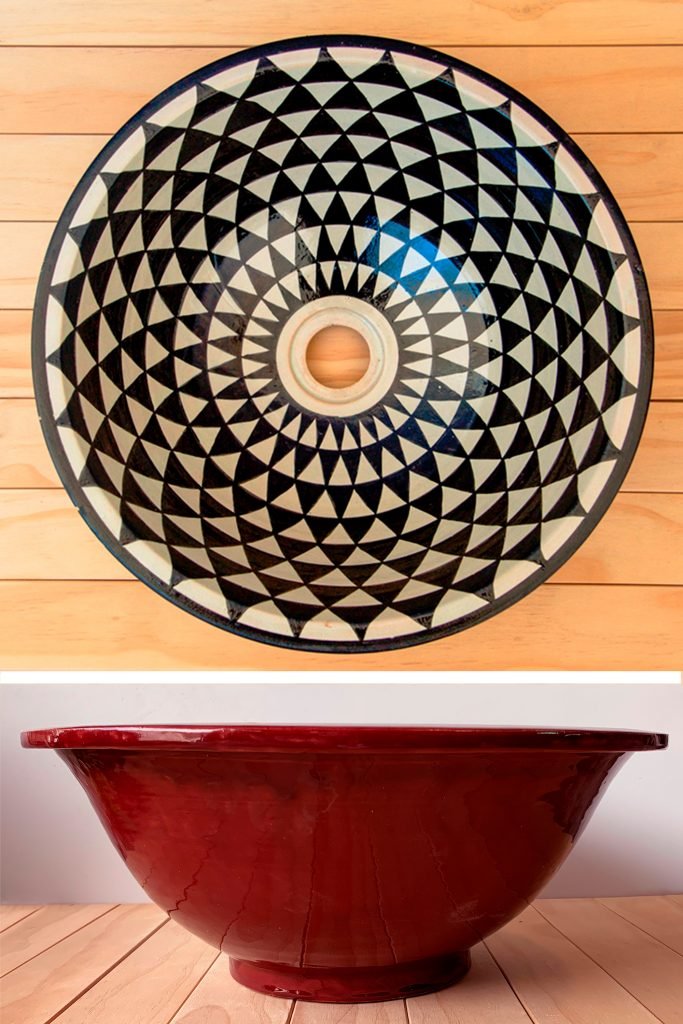 The washbasins hand-painted by our expert craftsmen give a touch of differentiation to any room. With a wide range of models, styles and colours, they adapt to all interior design styles, always providing a unique character.
Here you will find a variety of models of hand-painted washbasins, different collections among which you will surely find the one that best suits your style.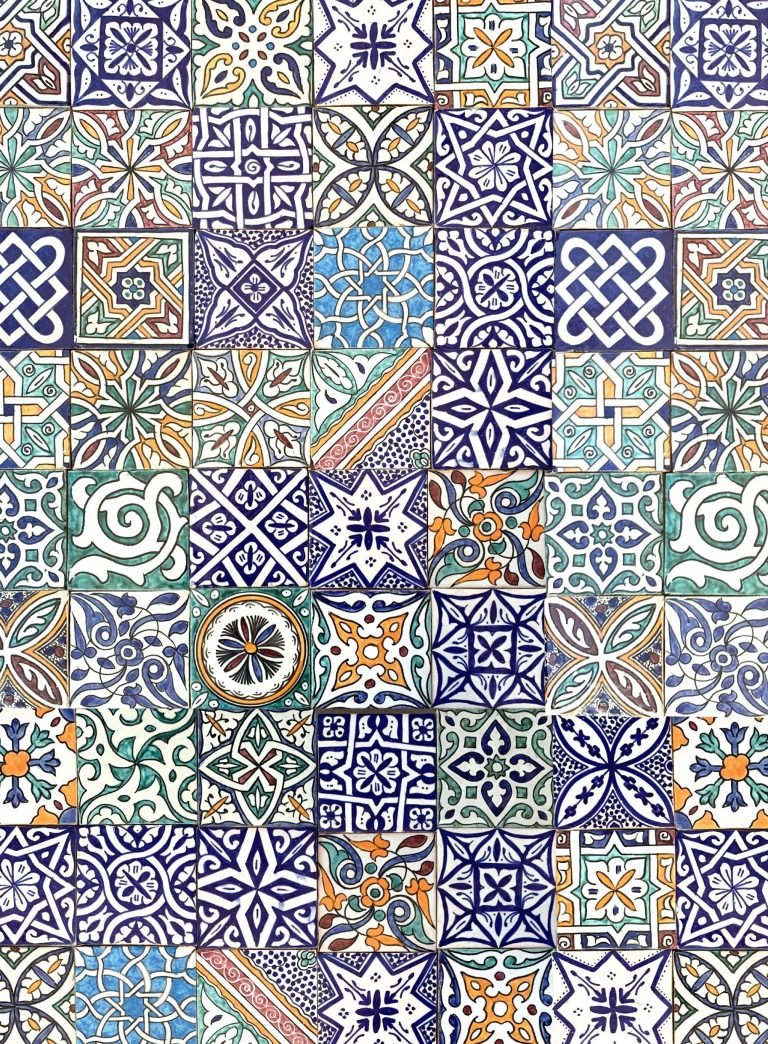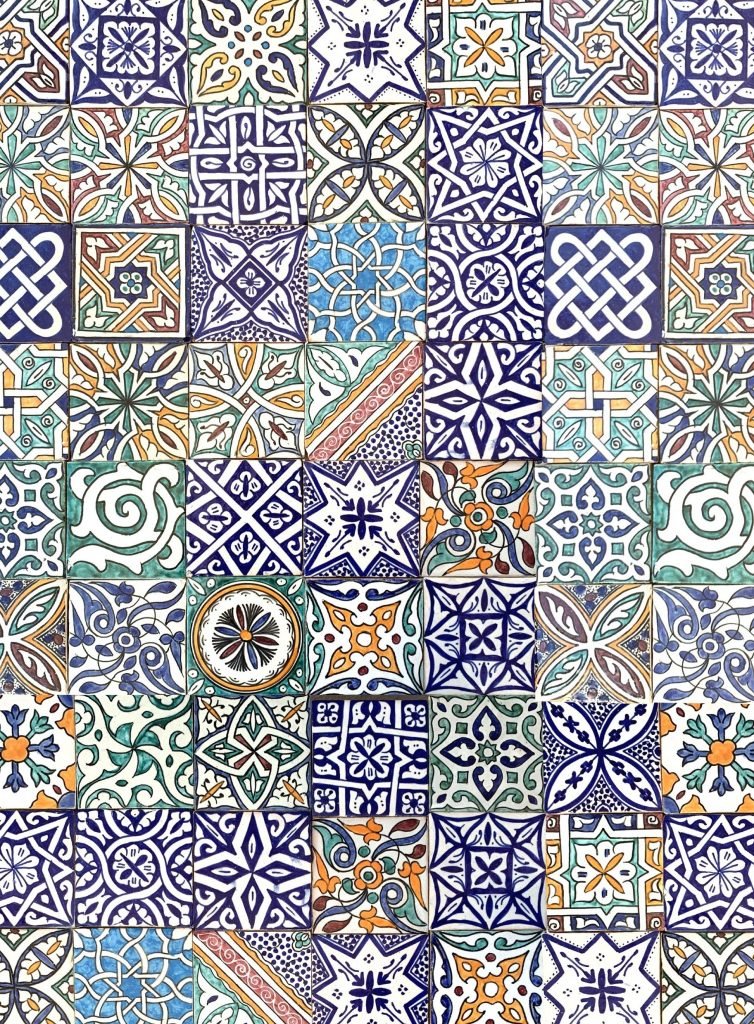 Our wide range of hand-painted tiles gives any space a differentiating element and a great artisan sophistication. Mixing different models is always an exercise in style and creativity.
Classic and traditional or more contemporary and modern, our collections of hand-painted tiles adapt to all tastes with a total of more than 60 different models.
Traditional clay tiles in the most acclaimed colours of our palette, white and green. We have a wide variety of sizes, which makes our handmade tiles a very adaptable product to any style of project. Give a rustic and elegant touch to your home with our handmade tiles.
Find the model that best suits your project from our wide range of sizes and colours of handmade tiles.
The versatility of our handcrafted washbasins, tiles and roof tiles is evident in this photo gallery where you can see their different uses and appreciate the welcoming and sophisticated touch they bring to any space.
CAN I ORDER A WASHBASIN WITH A CUSTOMISED DESIGN?
We cannot make custom designs in our washbasins, but in our catalogue you will find a wide variety of models in all styles.
CAN I CHANGE THE SIZE OF THE WASHBASINS?
It is currently not possible for us to offer washbasin sizes different from our standard.
HOW CAN I INSTALL THE WASHBASINS?
Our washbasins have no special installation requirements. They can be either built-in or freestanding, and their inlet is fully compatible with standard ducting.
ARE THE TILES AND WASHBASINS HAND-PAINTED?
Like all Demosaica products, our painted washbasins and tiles are completely handmade and therefore the painting process is completely manual.
CAN I PLACE AN ORDER FOR HAND-PAINTED TILES IN A VARIETY OF PATTERNS?
Yes, it is possible to place an order that mixes several of our stock models. One of the most common uses of this product is for making patchworks.
CAN I ORDER PLAIN PAINTED TILES?
Yes, it is possible to make plain hand painted tiles, please consult the sales team for available options.
CAN I INSTALL HAND-PAINTED TILES IN WET AREAS?
Our tiles are fully suitable for installation in wet areas as they are glazed.
WHAT IS AN ARTISAN ROOF TILE?
Demosaica handmade tiles are clay tiles made entirely by hand; their cutting, drying, glazing and firing are completely traditional. Their most common use is as roof cladding, but they can also be used for ornamental purposes, such as lighting.
CAN I REQUEST CUSTOMISED COLOURS FOR THE TILES?
No, our offer is limited to white and green tiles.
DO I HAVE TO SEAL THE TILES AS THEY ARE MADE OF CLAY?
Our handmade tiles are glazed and therefore do not require treatment to prevent water absorption.