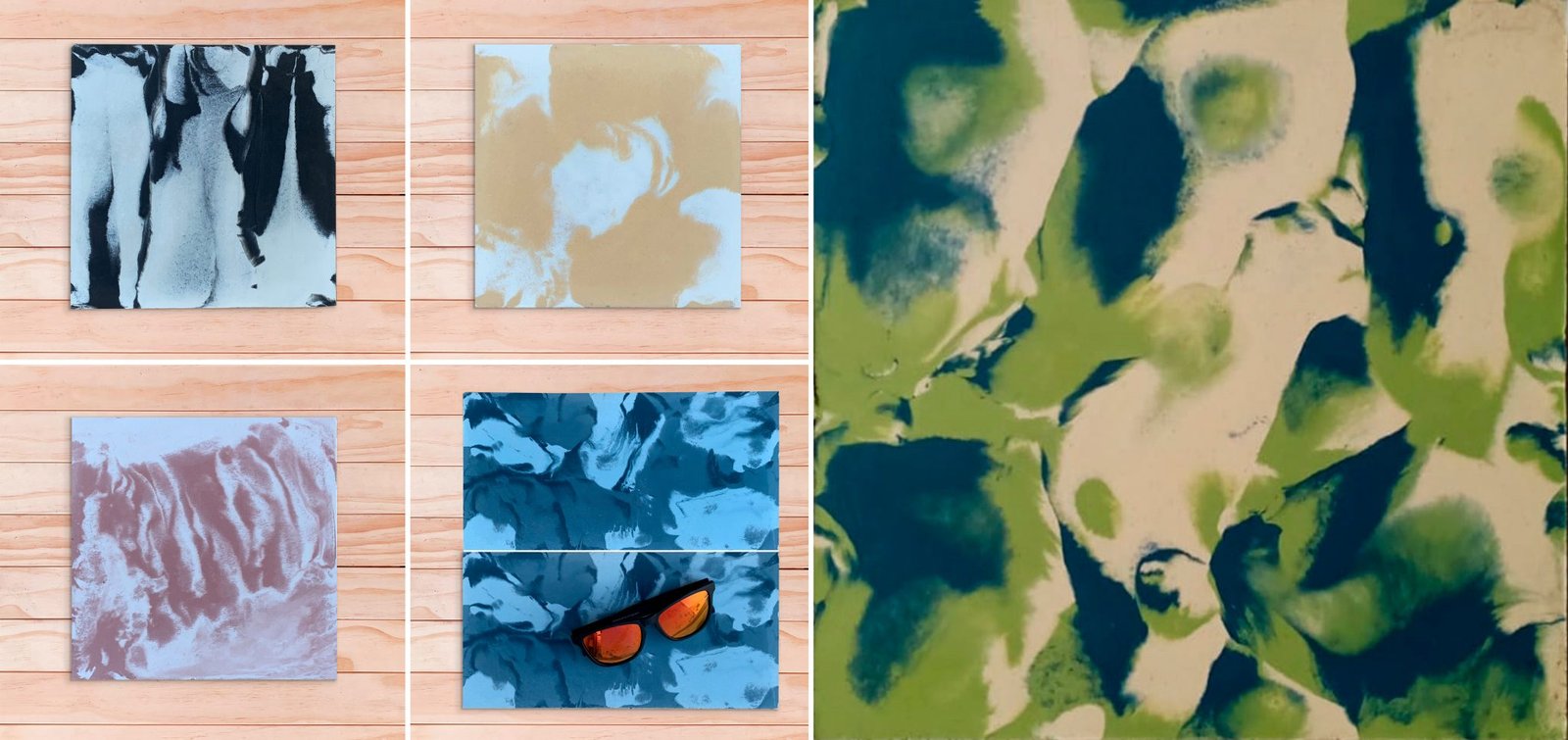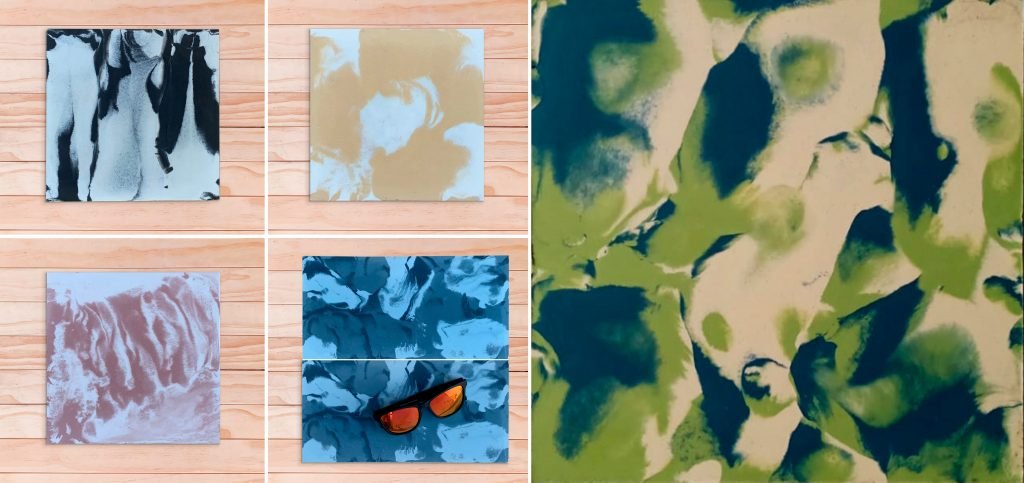 At DEMOSAICA we continue to expand our range of products and now we are recovering an old tradition which consisted of using hydraulic tiles to create effects which, when finished, had the appearance of marble. This hydraulic floor is made with the same materials, varying the way in which the colours are deposited on the mould to achieve this marbled effect. In the past, two colours used to be mixed to reproduce different shades of marble, but nowadays different combinations can be made, from two colours onwards, achieving beautiful marbled hydraulic tiles. Years ago they were widely used in many buildings, and nowadays this tile is being recovered as it is absolutely handmade and unique, as no two tiles are the same due to its peculiar way of mixing colours.
Examples marbled in various colours
1. Click on the button below "Request a quote".
2. Choose the tile format.
Select the colours from our colour chart.
4. Choose the type of pattern you want to use on the tile.